We've all seen the reports of massive winter weather, cancelled flights, and snow days. Birmingham Business Journal released it's 5 tips to stay productive, and safe.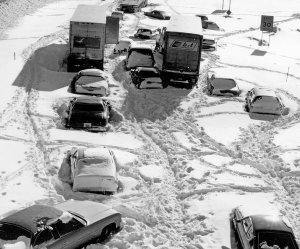 Whether you're the one battling winter storms or you're working with colleagues who are, these tips may help keep your business running, even if nothing else seems to be.
Video Conference Meetings - Platforms with secure online meeting rooms and reliable HD video enable your staff to continue to collaborate and complete important tasks while out of the office.
Web Conferencing for Collaborative Projects -  Participants can distribute, discuss and review materials – spreadsheets, documents and presentations – with efficiency-driven features like online screen sharing tools, live annotation, and synchronized browsing.
Anywhere-access Work Email - Use a reliable corporate email service, such as Microsoft Hosted Exchange or Gmail for business, to keep everyone connected regardless of location.
Instant Messaging -  Unified messaging platforms can provide a broad range of tools: instant messaging, a buddy list with presence, click-to-dial, softphone, call logs, voicemail and business directories.
Advanced Call Forwarding - Make sure that your provider has geo-redundant colocation data center facilities and a solid track record for network uptime to avoid losing touch should your city's local power and telephones be interrupted.
See the complete article here.
Stay safe, warm and productive through these winter storm days.